HENDI CENTRE provides comprehensive rehabilitation care for children with Spinal Muscular Atrophy ( SMA type I.-IV. ) from all over Slovakia and neighbouring countries.
In addition to individual rehabilitation, the erudite staff also provides professional advice in the areas of physical activity, speech therapy, and breathing exercises. Top-quality equipment, a wide range of therapies and a team of specialists with a huge passion to motivate performance make HENDI CENTRE a place where SMA children and their parents love to return.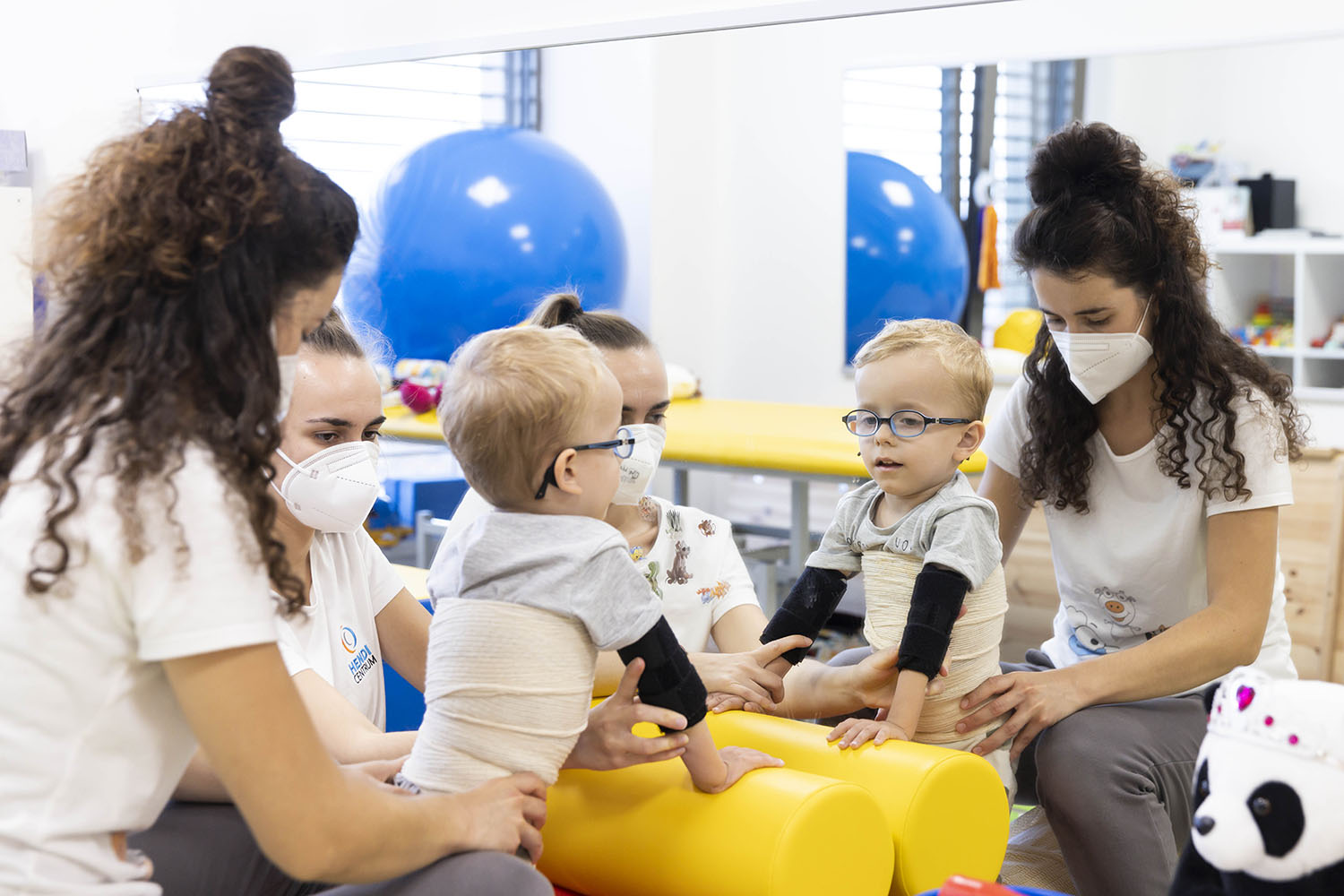 SMA diagnosis 
and 
treatment in Slovakia
SMA, Spinal Muscular Atrophy, is a hereditary disease of the nerves and muscles. It is characterized by the inability to sit, stand, walk, as well as other symptoms. It is a rare disease, but is a common cause of death in children. It has a so-called prevalence of 1 child per 30 000. Four types of SMA are described in the literature. Slovakia was one of the first 10 European countries to start treating SMA patients in the summer of 2018. Significant treatment options for SMA have emerged in recent years that directly change the natural course of the disease and significantly improve motor and ventilatory abilities. Rehabilitation is an essential part of pharmacological treatment. With new medical treatments, new rehabilitation techniques have also been introduced in Slovakia. Rehabilitation has an irreplaceable role in the management of the SMA patient from diagnosis throughout life.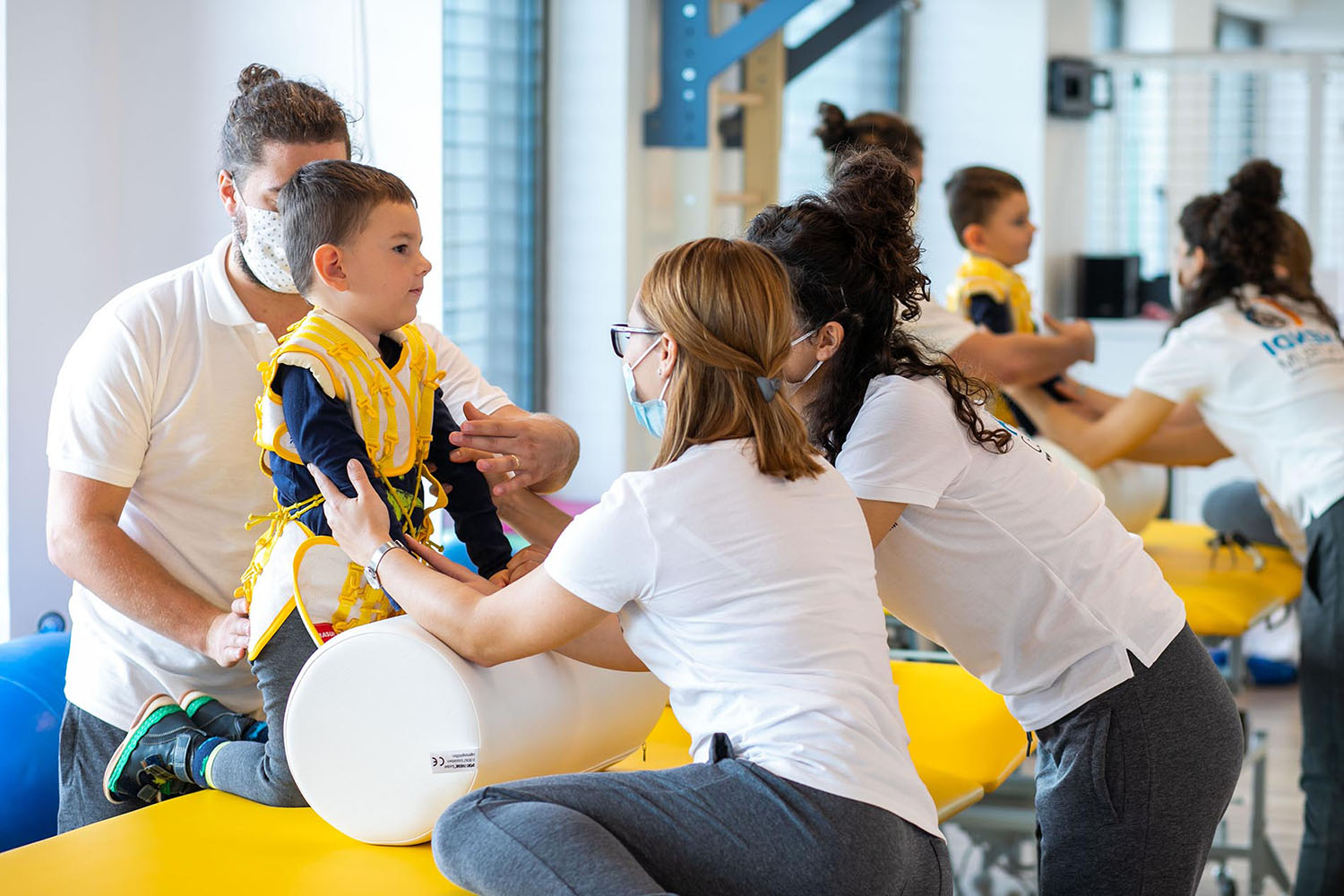 SMA diagnosis
and
rehabilitation
"Physiotherapists at HENDI CENTRE are erudite in providing complex rehabilitation of children with SMA and in complete respiratory physiotherapy, so-called respiratory handling. Thanks to the individually designed rehabilitation plan, they can completely adapt to each patient in terms of time and method and respect his/her possibilities. The team has ample time for the patients and their family, the room equipment is suitable for these diagnoses and they also offer the possibility of consulting a paediatric neurologist."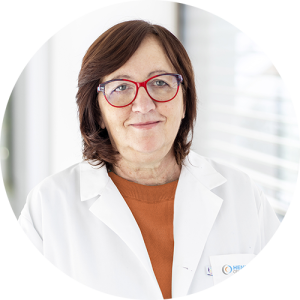 MUDr. Oľga Boldišová,
paediatric neurologist, paediatrician and specialist in physiotherapy, balneology and medical rehabilitation, expert guarantor and consultant of the HENDI CENTRE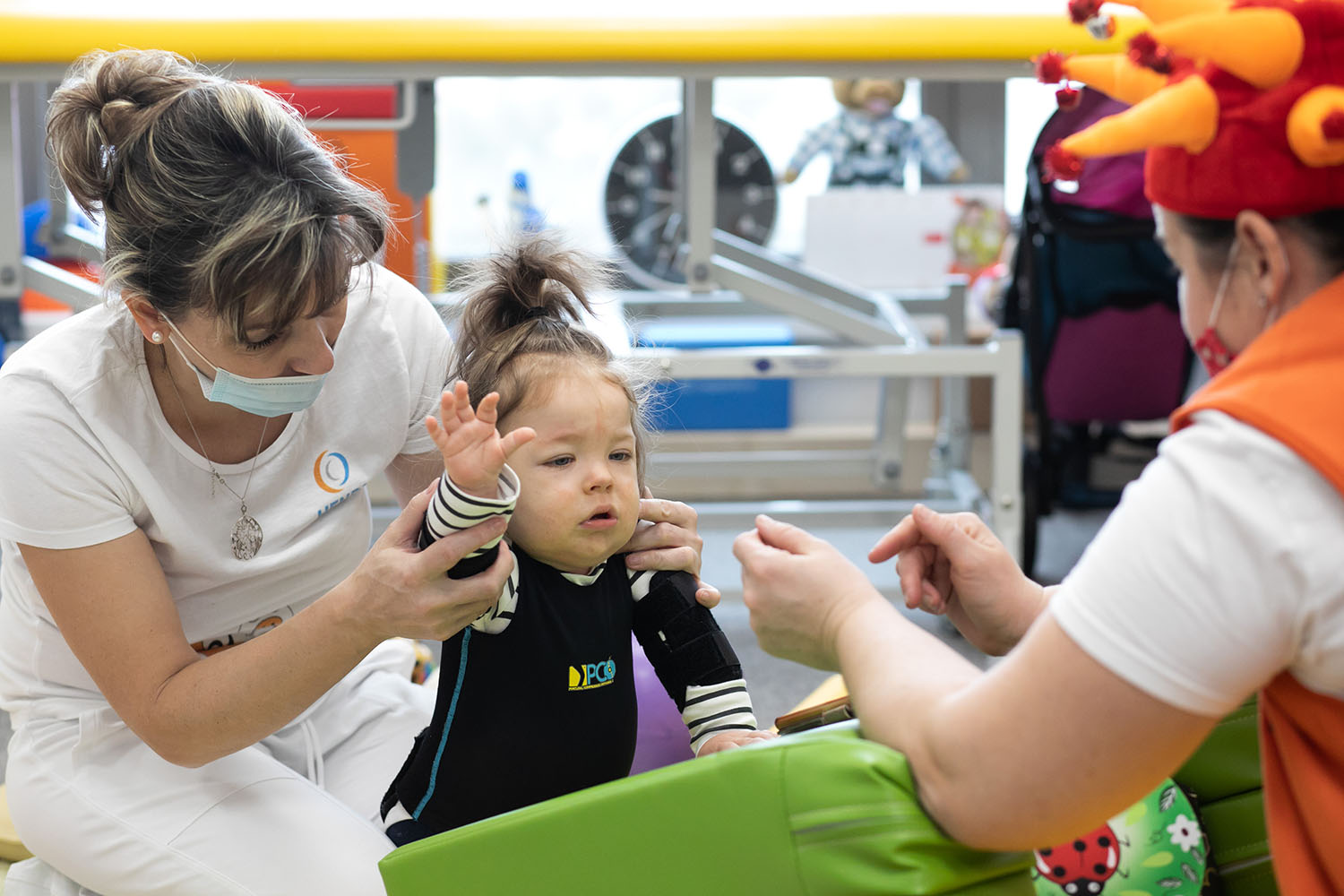 The rehabilitation course for paediatric patients consists of the following therapies
(the composition of a specific rehabilitation plan is indicated on the basis of the initial medical consultation). 
Medical consultation / examination
Intensive individual rehabilitation with a physiotherapy group
Facilitation balling

 

Oxygen therapy

 

Inhalation
Therapeutic massage

 

Bio lamp
Clinical speech therapy/ speech therapy
Special education
Music therapy
Canisterapy
Hydrotherapy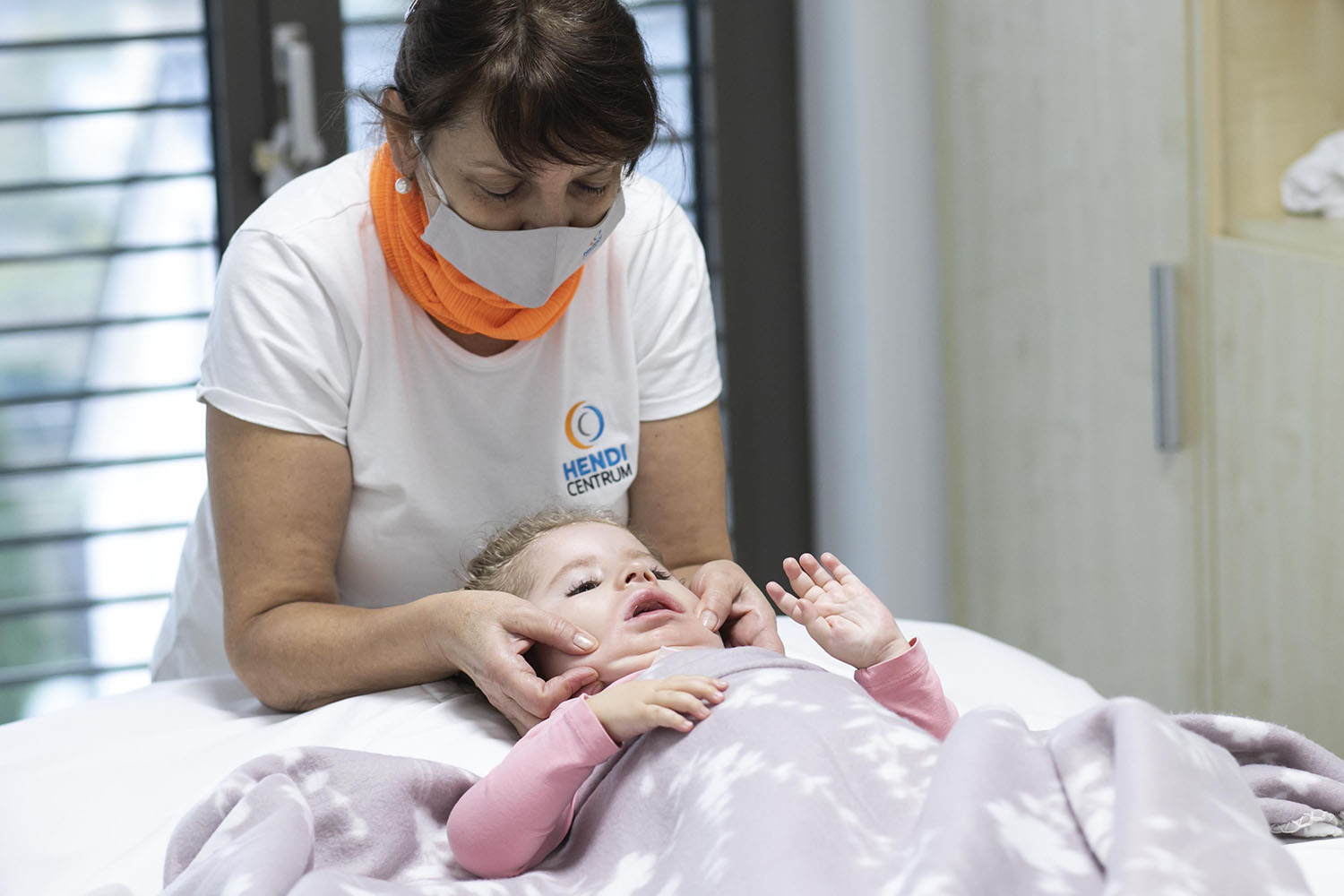 How we work:
 "When diagnosed with SMA, starting rehabilitation as soon as possible is important, as the disease quickly gains momentum. We try to tone the muscles as much as possible to keep the child active. While exercising, it is important to take a strictly individual approach to each child. We do not choose just one methodology but combine several methodologies in the exercises. This is recommended everywhere in the world. We choose, for example, the Bobath method or sensory stimulation, which means exercising on different balancing platforms or swings. Each therapy is developed to the child's possibilities and abilities. Rehabilitation stays are mainly focused on therapy, but also consist of complementary therapies such as massage, speech therapy, oxygen therapy, bio lamp, canistherapy, hydrotherapy, music therapy, and art therapy. Children at an early age accept it as a fact that rehabilitation is part of their daily programme. Around the age of three, children reach a stage where they become self-aware and their nature begins to emerge. Most children stop enjoying exercise by then. Which is natural on one hand, but on the other hand it makes our job more difficult. Here I would highlight our programme, where we try to always encourage children differently so they don't fall into a stereotype and stagnate. We have to constantly rotate resources to grab their attention. We find out what the child enjoys."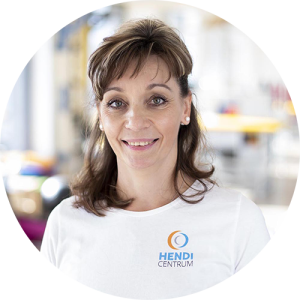 Bc. Soňa Krchnáková
head physiotherapist of the Department of the youngest children at HENDI CENTRE in Piešt'any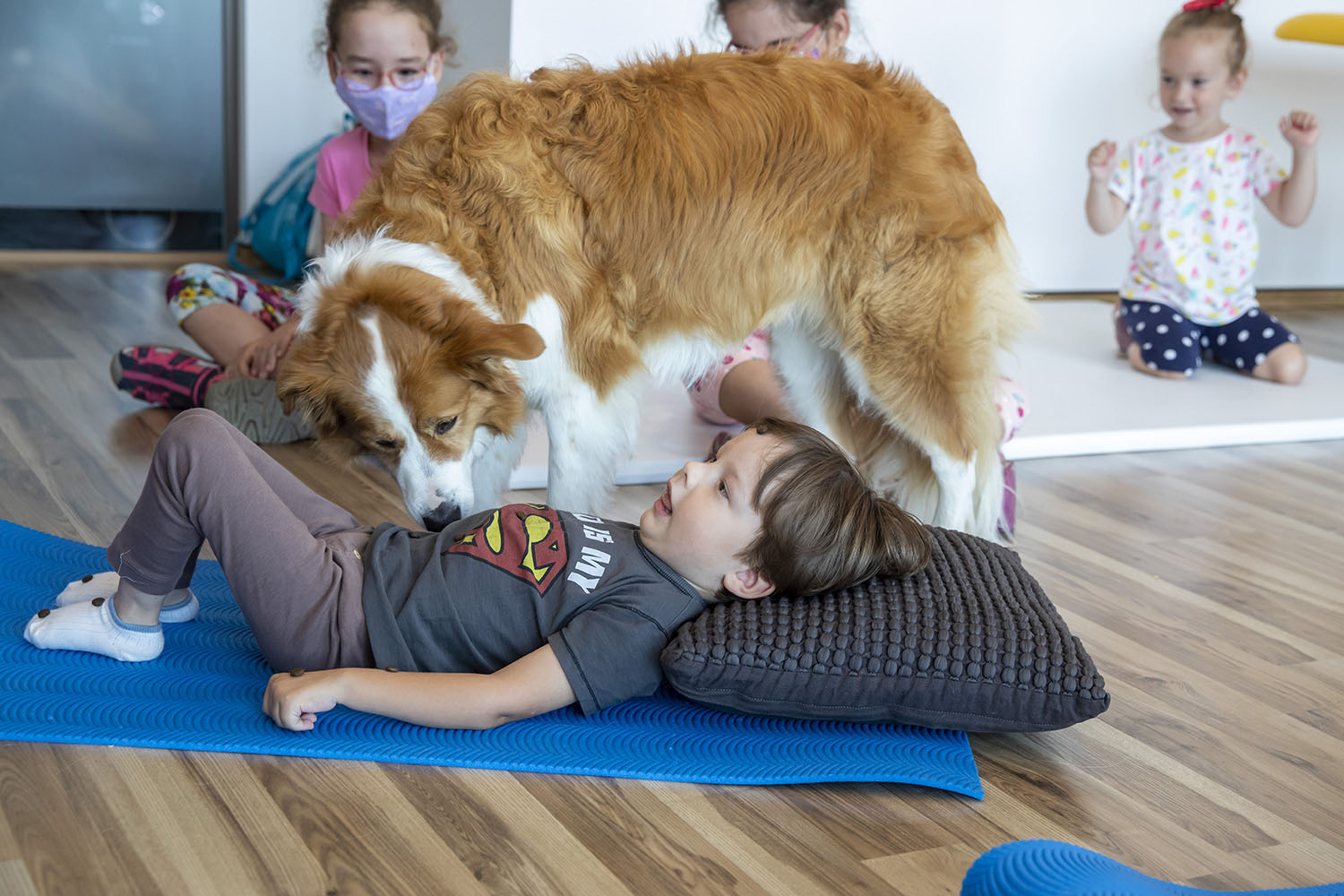 Rehabilitation alone is not enough
At the HENDI CENTRE, parents find a professional approach to therapy and receive valuable advice and recommendations on how to work with their child in the home environment.
Socialization and time spent among peers inevitably play an important role in the child's development. At the HENDI CENTRE, we connect whole families and try to highlight the fact that even children with disabilities are able to live a full life when they have the right conditions. The SUPER WEEKEND for super SMA children (click on the orange button below the photo gallery – SUPER WEEKEND) was a testimony that this is possible. 
Financial help
Within the pilot project Step For You in cooperation with the Association for Assistance to the Disabled – APPA and the Novartis company, 9 children diagnosed with SMA up to 5 years of age at different stages of the disease were rehabilitated in the first phase of the project at the HENDI CENTRE. In total, almost 20 children with this diagnosis have been able to undergo intensive rehabilitation repeatedly at the HENDI CENTRE so far. We are preparing a reportage about the complex rehabilitation care of child clients with SMA diagnosis, which you will soon be able to watch on our website! (click on the orange button – Reportage on SMA rehabilitation).